By Anuj Tuli, CTO
Kong recently announced the availability of its certified container-based Kong Enterprise on Red Hat Marketplace. You can find the press release announcement here. 
Kong Enterprise provides the ability to configure RBAC, includes enterprise wide support, and many other features, in addition to the agility and speed offered by the community version. Red Hat Openshift is one of the most widely used enterprise container platforms. With Kong's addition to Red Hat Marketplace, organizations that use Openshift can now leverage API abstraction capability natively as part of deploying their microservices based workloads, while managing the full lifecycle of deployed API layer (abstraction, monetization, reporting, throttling) via the Kong interface.  
Keyva has strategic partnerships with both Red Hat and Kong – and provides project managed deliverable based consulting services around Red Hat Openshift and Ansible offerings, as well as Kong Enterprise offerings. Keyva's IP offerings include certified ServiceNow integrations – for Openshift, as well as for Kong.  
---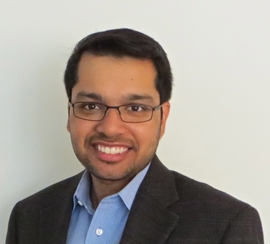 Anuj is the CTO at Keyva, a services and software IP company based out of Minneapolis. In this role, he specializes in developing and delivering vendor-agnostic solutions that avoid the "rip-and-replace" of existing IT investments. Tuli helps customers chart a prescriptive strategy for Application Containerization, CI/CD Pipeline Implementations, API abstraction, Application Modernization, and Cloud Automation integrations. Prior to Keyva, he was the Director of Automation Solutions at Tech Data and led the development and management of Cloud Automation IP and related professional services. With an application developer background, he provides a hands-on perspective towards various technologies.
Like what you read? Follow Anuj on LinkedIn at: https://www.linkedin.com/in/anujtuli/