By Anuj Tuli, CTO
ServiceNow recently announced the general availability of their latest Paris release. Highlights in this release include Process Automation Designer to manage your automation workflows through a single console, Predictive Intelligence Workbench which provides platform recommendations based on machine learning, and Playbooks for Customer Service Management to provide enhanced customer service processes.  
You can look up release notes for Paris release here – https://docs.servicenow.com/bundle/paris-release-notes/page/release-notes/family-release-notes.html 
Keyva is a Premier Partner of ServiceNow and has multiple "NOW" Certified integrations available on the ServiceNow store. You can find more about these integrations here. Our ServiceNow App for Red Hat Ansible Tower and ServiceNow App for Red Hat Openshift offerings are already certified against the latest Paris release. 
You can always reach our team at: info@keyvatech.com to request additional information. 
---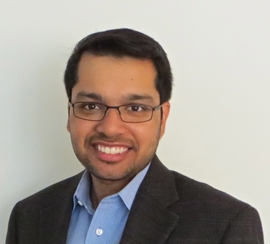 Anuj is the CTO at Keyva, a services and software IP company based out of Minneapolis. In this role, he specializes in developing and delivering vendor-agnostic solutions that avoid the "rip-and-replace" of existing IT investments. Tuli helps customers chart a prescriptive strategy for Application Containerization, CI/CD Pipeline Implementations, API abstraction, Application Modernization, and Cloud Automation integrations. Prior to Keyva, he was the Director of Automation Solutions at Tech Data and led the development and management of Cloud Automation IP and related professional services. With an application developer background, he provides a hands-on perspective towards various technologies.
Like what you read? Follow Anuj on LinkedIn at: https://www.linkedin.com/in/anujtuli/