If you have an IT environment with hundreds or thousands of servers running a multiple OSes, you know the operational challenges of patching and maintenance all too well. Many organizations have operational team members dedicated to patching systems on a weekly basis. If this process is being carried out manually, it requires a lot of time from an engineer to go through the systems individually. The engineer needs to track the current patch level and deploy the latest patches that make such systems compliant. Then that engineer needs to run integration tests to make sure nothing was adversely affected. All OS types have different methodologies for patching, and this work is mostly targeted for off-hours when the systems are more likely to be idle.
There are many different levels of automation that can be applied to OS patching. At the lowest level of automation, you can use configuration management systems to make sure that all devices under management are at a consistent level of software patching. This process can be triggered manually via the configuration management console or can be scheduled from within the tool. You can turn this into a more advanced automated use case by integrating with your ticketing system. An example: a Change ticket is scheduled for patching the targeted systems, it goes through the necessary team approvals, and automated configuration management is triggered once the approved change window is reached. Notifications will then be sent out to the operations team upon success or failure of the automation. In one of our customer studies the operations team saved over 800 hours (20 FTE weeks) per year by automating patching for 1500 of their Windows and Unix servers. The more devices or OSes in your environment, the more you have to gain from thorough automation.
Keyva helps fortune 100 organizations assess their existing patch management processes and compare their "As Is" state to their recommended "To Be" state. By helping implement the recommendations around people, process, and tool changes, we've saved hundreds of hours of manual work for these organizations. This in turn has helped make their Operations teams more efficient and able to provide more direct value-add to their core business rather than spend time on repetitive tasks. If you'd like to have us review your environment and provide suggestions on what might work for you, please contact us at info@keyvatech.com
---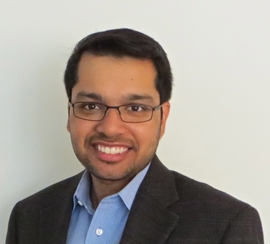 Anuj joined Keyva from Tech Data where he was the Director of Automation Solutions. In this role, he specializes in developing and delivering vendor-agnostic solutions that avoid the "rip-and-replace" of existing IT investments. Tuli has worked on Cloud Automation, DevOps, Cloud Readiness Assessments and Migrations projects for healthcare, banking, ISP, telecommunications, government and other sectors.
During his previous years at Avnet, Seamless Technologies, and other organizations, he held multiple roles in the Cloud and Automation areas. Most recently, he led the development and management of Cloud Automation IP (intellectual property) and related professional services. He holds certifications for AWS, VMware, HPE, BMC and ITIL, and offers a hands-on perspective on these technologies.
Like what you read? Follow Anuj on LinkedIn at: https://www.linkedin.com/in/anujtuli/
Join the Keyva Community! Follow Keyva on LinkedIn at: