Keyva is excited to announce the release of ServiceNow App for Red Hat OpenShift, certified by ServiceNow.
Many teams and organizations that have containerized critical application workloads are using the Red Hat OpenShift implementation of Kubernetes. Traditionally, the IT Service Management teams and the Development teams haven't had a common intersection point. To increase compliance, governance, and auditability, team owners are constantly challenged and encouraged to reduce shadow IT, and provide a common gateway to consume any and all IT services. ServiceNow has established itself as a prominent player in the IT Service Management domain, and can act as the single point of entry for all IT requests.
This integration allows organizations to consume application services that are built in OpenShift as deployment jobs, from a ServiceNow service catalog request. The integration allows for any and all customizations within ServiceNow while leveraging existing approval processes, and also allows you to define specific trigger points within ServiceNow for when to launch the build jobs.
With this integration, you can:
· Trigger Red Hat OpenShift build jobs from ServiceNow Catalog Requests, Change Requests, Incident Requests, and more
· Accelerate the adoption of Red Hat OpenShift Container Application Platform as the container platform of choice
· Allow ServiceNow teams the ability to fulfill IT automation requests via OpenShift
· Easily map field values in ServiceNow record and pass them as arguments to OpenShift build job
· Leverage best practices integration methodology to integrate disparate domain tools
· Get fully supported integration built using best practices in specific domains
If you'd like a free trial or would require more details, please reach out to one of our associates at info@keyvatech.com
You can find the integration listing here
---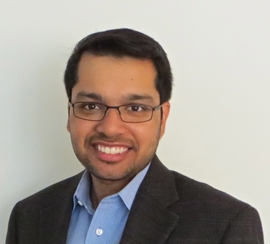 Anuj joined Keyva from Tech Data where he was the Director of Automation Solutions. In this role, he specializes in developing and delivering vendor-agnostic solutions that avoid the "rip-and-replace" of existing IT investments. Tuli has worked on Cloud Automation, DevOps, Cloud Readiness Assessments and Migrations projects for healthcare, banking, ISP, telecommunications, government and other sectors.
During his previous years at Avnet, Seamless Technologies, and other organizations, he held multiple roles in the Cloud and Automation areas. Most recently, he led the development and management of Cloud Automation IP (intellectual property) and related professional services. He holds certifications for AWS, VMware, HPE, BMC and ITIL, and offers a hands-on perspective on these technologies.
Like what you read? Follow Anuj on LinkedIn at: https://www.linkedin.com/in/anujtuli/
Join the Keyva Community! Follow Keyva on LinkedIn at: