IDC recently presented a list of their worldwide IT Industry predictions for next year. You can find that presentation here.
IDC predicts that most of the worldwide IT spend in 2020, and in the next few years, will be towards innovation and digital transformation initiatives. This includes transformation projects for cloud-native architectures, public cloud adoption, hybrid architectures, AI and edge devices, and other platform migration initiatives. It is anticipated that in the near future, nearly two-thirds of the organizations will be producing and releasing application code more frequently, focusing on building and owning cloud-native technologies and applications, and growing their developer base. The commoditization of the DevOps pipeline – which has been achieved to an extent – will serve as a breeding ground for attention to shift towards the content that flows through that pipeline (i.e. the applications). Enterprises will need to operate as digital service providers – i.e. they will need to set up a product-centric approach for any services they offer, with an assigned product owner, and leveraging various opensource communities and other available resources to constantly innovate and update their offerings.
As new platforms and solutions are adopted by organizations to achieve their vision of multi-platform multi-cloud self-service automation, there will be an ongoing need to integrate these various services and offerings and leverage API abstraction implementations to enable decoupled architectures. Cultural transformation for organizations to adopt agile practices will likely be one of the biggest challenges to the speed and adoption of digital transformation.
---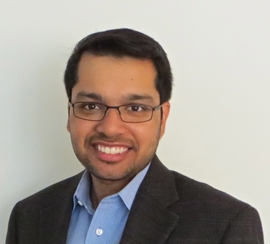 Anuj joined Keyva from Tech Data where he was the Director of Automation Solutions. In this role, he specializes in developing and delivering vendor-agnostic solutions that avoid the "rip-and-replace" of existing IT investments. Tuli has worked on Cloud Automation, DevOps, Cloud Readiness Assessments and Migrations projects for healthcare, banking, ISP, telecommunications, government and other sectors.
During his previous years at Avnet, Seamless Technologies, and other organizations, he held multiple roles in the Cloud and Automation areas. Most recently, he led the development and management of Cloud Automation IP (intellectual property) and related professional services. He holds certifications for AWS, VMware, HPE, BMC and ITIL, and offers a hands-on perspective on these technologies.
Like what you read? Follow Anuj on LinkedIn at: https://www.linkedin.com/in/anujtuli/
Join the Keyva Community! Follow Keyva on LinkedIn at: