Forrester recently released the Q3 2019 report on Infrastructure Automation Platforms. They evaluated various vendor solutions in this domain for a number of criteria – including the current offering, strategy, market presence, ability to automate a wide variety of infrastructure, demonstrate the ability to integrate with different tools, go above and beyond in supporting enterprise infrastructure deployments, and have customer references.
Out of the 11 vendor offerings evaluated in the study, Red Hat Ansible, VMware vRealize, BMC TO and Microsoft Azure Automation were in the leading quadrant. Eventhough HashiCorp's Terraform offering was considered one of the strong performers, many vendors indicated that integration with Terraform was key to provisioning multicloud applications.
The Keyva team has hands-on experience delivering projects on the various vendor tools quoted in the study. Depending on your use cases or the implementations your organization plans to take advantage of, one option might be a better fit for you over the others. If you need assistance in evaluating various vendor automation tools, and need a vendor agnostic perspective on your automation strategy and be aware of the 'gotchas' on various technology options, Keyva can help. Please reach out to one of our associates at info@keyvatech.com
You can read the full report here
---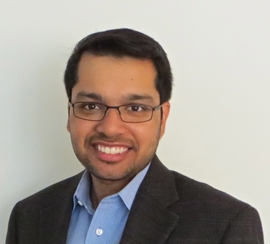 Anuj joined Keyva from Tech Data where he was the Director of Automation Solutions. In this role, he specializes in developing and delivering vendor-agnostic solutions that avoid the "rip-and-replace" of existing IT investments. Tuli has worked on Cloud Automation, DevOps, Cloud Readiness Assessments and Migrations projects for healthcare, banking, ISP, telecommunications, government and other sectors.
During his previous years at Avnet, Seamless Technologies, and other organizations, he held multiple roles in the Cloud and Automation areas. Most recently, he led the development and management of Cloud Automation IP (intellectual property) and related professional services. He holds certifications for AWS, VMware, HPE, BMC and ITIL, and offers a hands-on perspective on these technologies.
Like what you read? Follow Anuj on LinkedIn at: https://www.linkedin.com/in/anujtuli/