If you haven't had the chance to check out the 2019 State of DevOps DORA report, you can access it http://www.keyvatech.com/state-of-devops-2019.
The survey's respondents were mostly similar in characteristics to last year when it comes to demographics, organizational size, industry verticals, and more. Overall trends indicate that industry velocity for adoption of DevOps and technical transformation is increasing – along with the benefits delivered by cloud technologies.
The report classified various teams and organizations in to four different performance categories – elite performers, high performers, medium performers and low performers. The proportion of elite performers in DevOps has tripled – organizations that have emphasized on the execution and tied success to measurable outcomes have excelled in increasing their SDO (software delivery and operational) performance. SDO performance indicators are the key metrics that such organizations are aiming for, and achieving. Elite performers characteristics included a much higher frequency of deployments, faster lead time, reduction of time to restore (MTTR), and lower change fail rate.
Customer adoption of cloud technologies varied based on the 5 different characteristics offered by cloud. The primary characteristics being – on-demand self-service, broad network access, resource pooling, rapid elasticity, measured service. There is a shift in the industry towards adopting DevOps cultures fueled by hybrid cloud consumption. Organizations typically have concurrent efforts going on – at organizational level and team level. The concurrent efforts need to align in terms of time and costs at an organizational level (strategy, architecture, maintainability) and at a team level (hands-on development, continuous integration and delivery, operational and other day 2 activities) to have the most suitable outcome for their specific organization.
One of the key points reflected in the report is that clearly defined Change Management processes accelerate the speed and stability of the software release process, and reduces burnout. Alternatively, heavyweight change approval processes negatively impact the adoption process. Adding automation for change approval, change remediation and change implementation processes help organizations increase the efficiency and accuracy of software delivery process. Keyva is chartered and committed to develop integrations that assist organizations bridge the gap between IT Service Management processes and DevOps initiatives. One such example is the bi-directional integration between ServiceNow and Red Hat Ansible that allows IT automation to be consumed via a standardized self-service catalog. You can check out more details for that integration here https://keyvatech.com/service-now-red-hat-ansible
---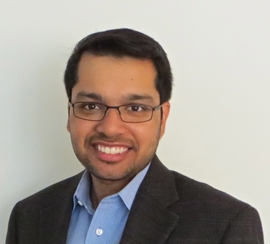 Anuj joined Keyva from Tech Data where he was the Director of Automation Solutions. In this role, he specializes in developing and delivering vendor-agnostic solutions that avoid the "rip-and-replace" of existing IT investments. Tuli has worked on Cloud Automation, DevOps, Cloud Readiness Assessments and Migrations projects for healthcare, banking, ISP, telecommunications, government and other sectors.
During his previous years at Avnet, Seamless Technologies, and other organizations, he held multiple roles in the Cloud and Automation areas. Most recently, he led the development and management of Cloud Automation IP (intellectual property) and related professional services. He holds certifications for AWS, VMware, HPE, BMC and ITIL, and offers a hands-on perspective on these technologies.
Like what you read? Follow Anuj on LinkedIn at: https://www.linkedin.com/in/anujtuli/